Expertise
SMP* has earned recognition from several large prestigious food industry groups.
Our expertise covers all aspects of packaging machinery for the food industry.
Our customers are assured of a comprehensive approach to their requirements together with ongoing high-quality support.
SMP* employees have experience on the ground acquired all around the world over many years.
Efficient solutions are our trademark …
Training
Our strengths: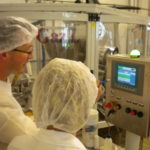 Expertise in processed cheese and fresh unripened cheese under aluminium film.
Excellent knowledge of the equipment available on the packaging machine market.
We offer comprehensive training on production tooling in the following areas:
Operation
Adjustment
Maintenance
Organisation
Commissioning
We install and commission our designs all around the world.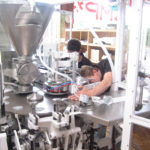 We place great importance on training users of our equipment to guarantee the best possible productivity.
For this reason, we automatically incorporate high-quality training in all our offers.
All our machines come with a warranty and our After-Sales Service ensures that your production continues uninterrupted.